I loved my wife (killing children is good for the economy)

_

Introduction to the work

_

Images

_

Works

_

Book

_

Wall views

_

Introduction to the work

. More than 200.000 useless people disappeared, including children.

For guiding me through Austria, I used psychiatric institutions as waypoints. I

n these institutions psychiatric patients got euthanized. Aryan or not. Adults and children.

The reasoning was simple: the cost-benefit for the society was not profitable.

The result is a combination of own images, manipulated stills from propaganda movies and two digital collages.

The book also deliberately plays with the expectations evoked by images.

This is a dark poetic view on one of the darkest pages in the second world in Europe: the killing of incurable sick children for the sake of saving money. At the same time it questions the shift of social security towards the level of your contribution to the society and it investigates the manipulating power of images.

The killings, between 1939 and 1941, were framed as "mercy killing" and "euthanasia" and served as a precursor for the Holocaust. In a structured and organized way over 70.000 patients, both adults and children, were murdered in Austria, because they did not contribute to the society. The goal was to cut cost. In 1941 Hitler ordered the program to stop, but the institutions continued anyways.

I travelled to Austria photographing these care centres and psychiatric institutions and I combined these in situ photographs with stills from nazi propaganda movies on euthanasia, two digital collages and some photographs of historical objects. The digital collages represent some of the responsibles combined with eugenetic surgery. By adding perfect body parts according to todays Google they become patients.

This project brings together several of my interests in photography: the exploration of places through social and historical blind spots, how people read photographs and live their surroundings and the photobook as object. Here also lays the origin of this project: discovering the touristic Austria based on a dark reality we tend to look away from.
_

Selection of images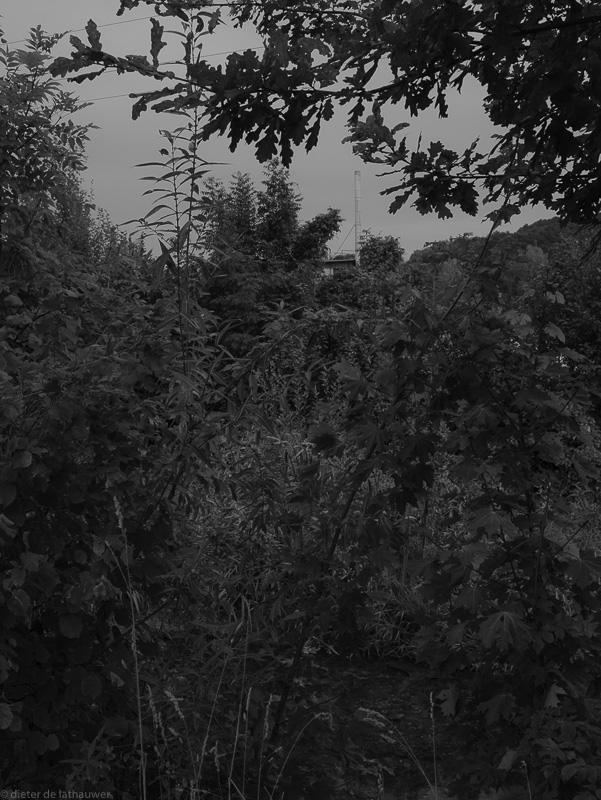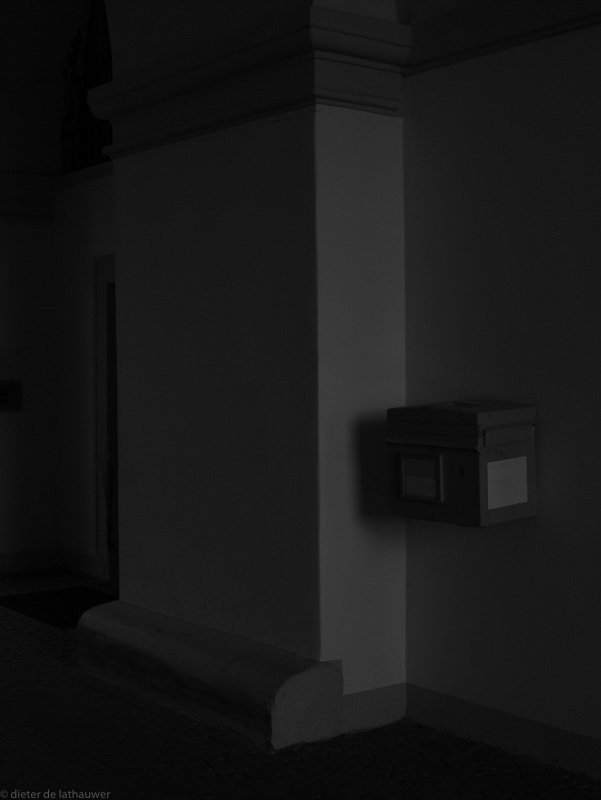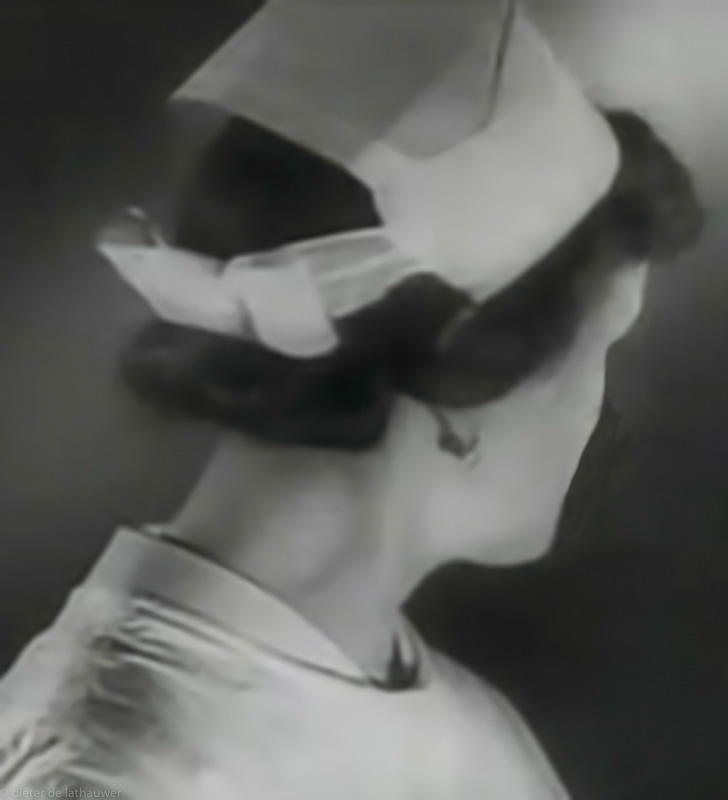 _

Works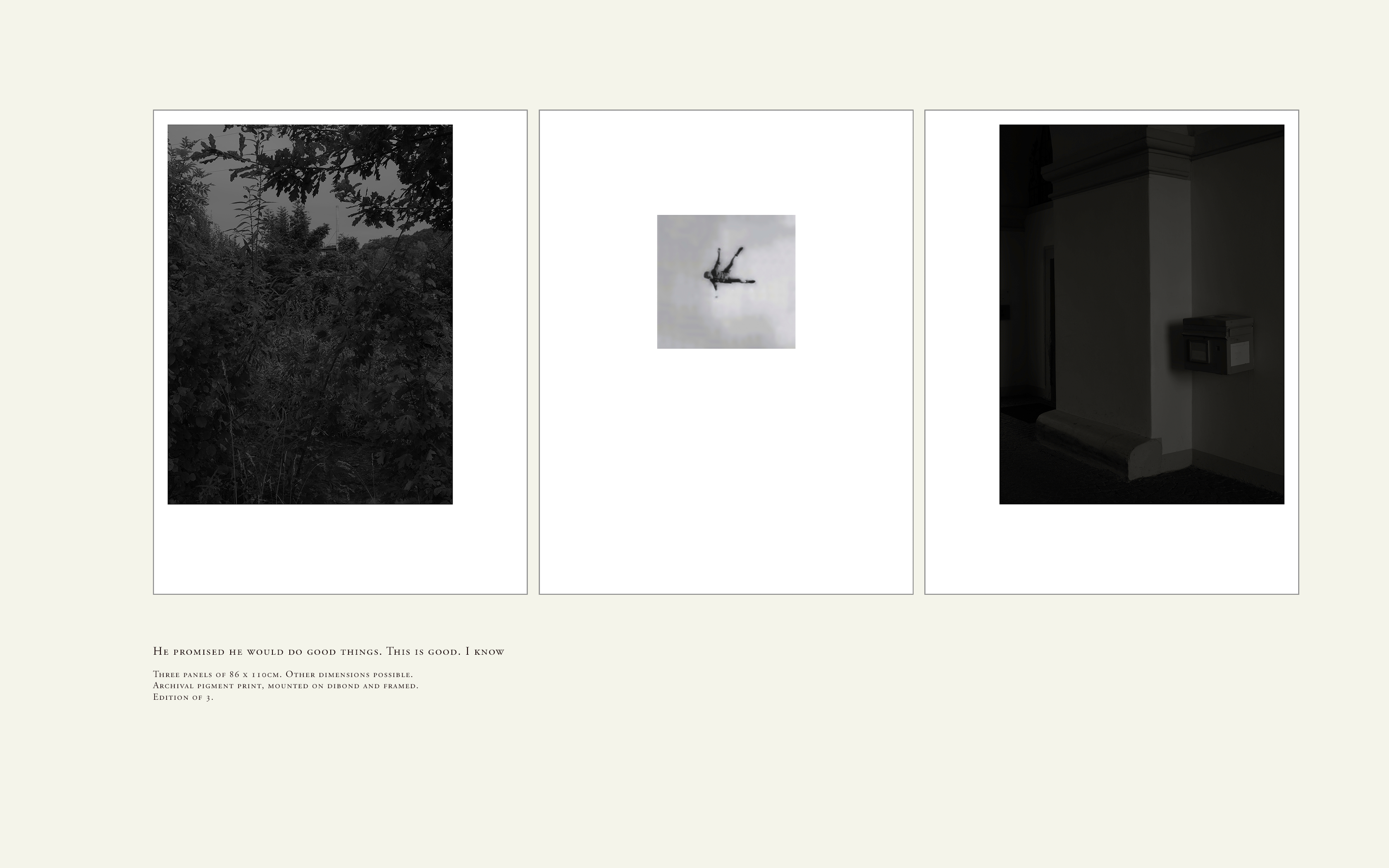 _

Wall views / Installation view

The work as presented for an exhibition consists out of following elements:

- Different large triptychs with a lay out of several images

- Single framed prints

- Screen(s) with original video footage of German propaganda movies (from around 1940)

- A sound intervention that runs exactly the duration of the exhibition, 24/7, declaring the names and age of victims with a soft voice.